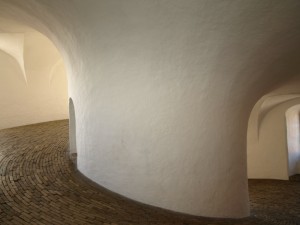 This project was funded by a postdoctoral fellowship from the Danish Research Council for the Humanities (FKK) and was hosted at the Søren Kierkegaard Research Centre at the University of Copenhagen, February 2008-March 2010.
Project Rationale
Kierkegaard's discussion of selfhood is unique within the context of 19th century philosophy for its depth, originality and insight. Across a series of works, Kierkegaard develops a challenging account of the self as a reflexively-generated, fragile, and dialectically-structured entity, something crucially dependent upon a certain self-constituting attitude towards itself. This account of selfhood as a form of self-constituting self-relation, with its emphases on imagination, vision and self-regarding volition, also has important resonances with important streams in contemporary philosophy of personal identity. These contemporary discussions provide an important context in which to further explore, elucidate and evaluate Kierkegaard's thought.
This project sought to bring Kierkegaard's work on selfhood and reflexive thought into dialogue with contemporary analytic philosophy of self and personal identity. Such engagement is designed to develop our understanding of Kierkegaard's model of selfhood by situating it in relation to the key problems in personal identity theory and showing whether, and how, it can accommodate, answer or dissolve such problems. The project is structured around three interrelated topics common to both Kierkegaard and this contemporary tradition: the relation between imagination and self, the role of reflexive thought in self-constitution, and the role of narrative in the creation of the self.
Though the project concluded in 2010, I continue to work on the topics covered during this period.
Core Project Publications
Stokes, P. (2010) "Fearful Asymmetry: Kierkegaard's Search for the Direction of Time" Continental Philosophy Review 43(4): 485-507
Stokes, P. (2010) "Naked Subjectivity: Minimal vs. Narrative Selfhood in Kierkegaard" Inquiry 53(4): 56–382
Stokes, P. (2010) "What's Missing in Episodic Selfhood? A Kierkegaardian Response to Galen Strawson" Journal of Consciousness Studies 17(1-2):119-143 [See also Strawson, G. "Owning the Past: Reply to Stokes" Journal of Consciousness Studies 18(3-4):170-95]
Stokes, P. "Anti-Climacus and Neo-Lockeanism: Towards a Kierkegaardian Theory of Personal Identity" in Niels Jørgen Cappelørn, Herman Deuser and K. Brian Soderquist (eds) Kierkegaard Studies Yearbook 2009 (Berlin: de Gruyter) pp.527-555
Stokes, P. (2008) "Locke, Kierkegaard and the Phenomenology of Personal Identity" International Journal of Philosophical Studies 16(5): 645-672
Stokes, P. (2010) "The Science of the Dead: Proto-Spiritualism in Kierkegaard's Copenhagen" in Roman Kralik, Peter Sajda and Jamie Turnbull (eds) Kierkegaard and the Religious Crisis of the Nineteenth Century (Acta Kierkegaardiana IV) (Sala and Toronto: Kierkegaard Society in Slovakia and Kierkegaard Circle)